How do I go about choosing a candle?
You will find the notice inside the product box.
When it comes to choosing your candle, there are a few key questions you must ask yourself:

What type of room do you intend to use this candle in?
Our candles can be used to fragrance all sorts of rooms, provided that the candle is never left unattended when lit. For a more generous diffusion, or to fragrance a larger space, experiment with the number of candles you burn at once and the sizes thereof : small scented candle (70g), classic scented candle (190g), large scented candle (300g), large scented candle (600g) or extra large scented candle (1500g).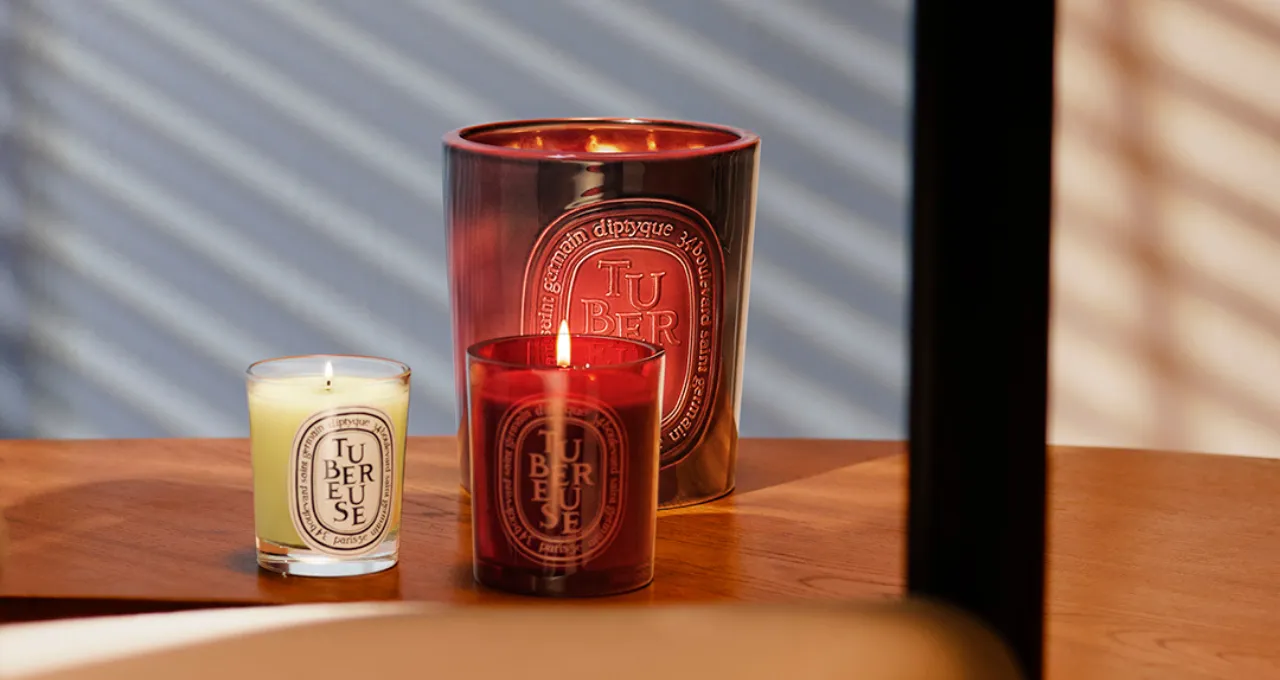 What sort of ambiance are you trying to create in this room? Are you looking for a fragrance that evokes nature? Do you want something that will take you on a journey?

Through its wide collection of scented candles, diptyque enhances and develops the olfactory treasures found in nature with varying combinations of woody, floral, spicy, fruity and herbaceous notes. Diptyque currently offers nearly 50 different scents.
You can even create your own unique scents by combining two scents of your choice to create an ambience all of your own. In actual fact, the founders of Diptyque were having fun combining two different candles to create unique ambiances as far back as 1963, mixing scents to create an infinite palette of memories to be recreated, emotions to be rediscovered and journeys to be dreamt up.

You will find suggestions for using your Diptyque candle in the section The Art of home fragrances.